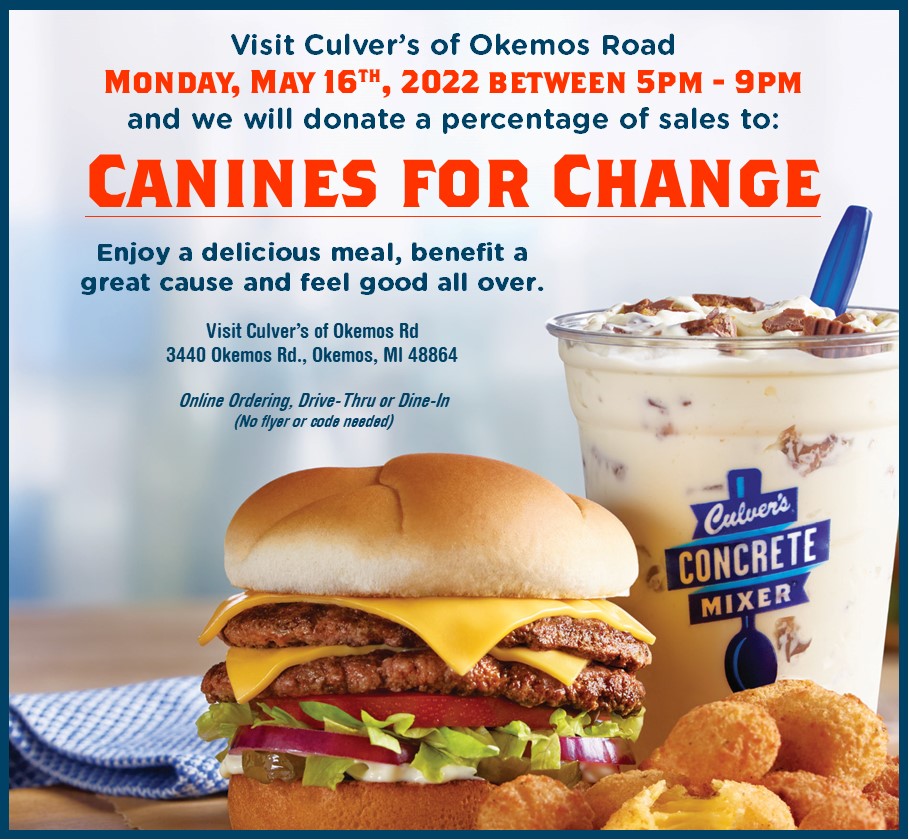 Come and enjoy a great meal and help us raise funds! On Monday, May 16th 2022 between 5pm and 9pm on the Okemos Road Culver's restaurant, a portion of the sale will go as a donation to Canines for Change!
This is a great way to get out and enjoy a fun family dinner on a Monday (and who wants to worry about dinner on a Monday, right)?
AND it helps us raise much needed funds to help make a difference.